To the casual observer, my son may not appear to be brave. His days are laced with anxiety. Sometimes, he sobs because he has the wrong cup. At the adventure park, when the other children climb and jump and spin, he may scream and wail, become inconsolable. He cannot bear inconsistencies, hates the idea of danger.
Our boy uses every ounce of effort he has, just getting through challenges that many would consider trivial, every day things. He is brave by nature because his courage and spirit shine through, even when things that come easily to others feel like mountains to him.
Until this summer, he could not drink from a bottle – he was using a straw beaker. You can see in the video below that he still struggles a little with controlling the flow. But, when we told him he would need to drink from a bottle at school, that drinking water at school would be very important, he kept on practising, through the frustration. He has been learning how to manage his anxieties, how to control the moment, that split second between despair and trying again.
Every day, he achieves a million tiny miracles.
He is my hero.
In September, the new challenges will come thick and fast for our gorgeous boy. Hopefully we can help and support him as much as possible to ensure he can keep focused and keep making progress.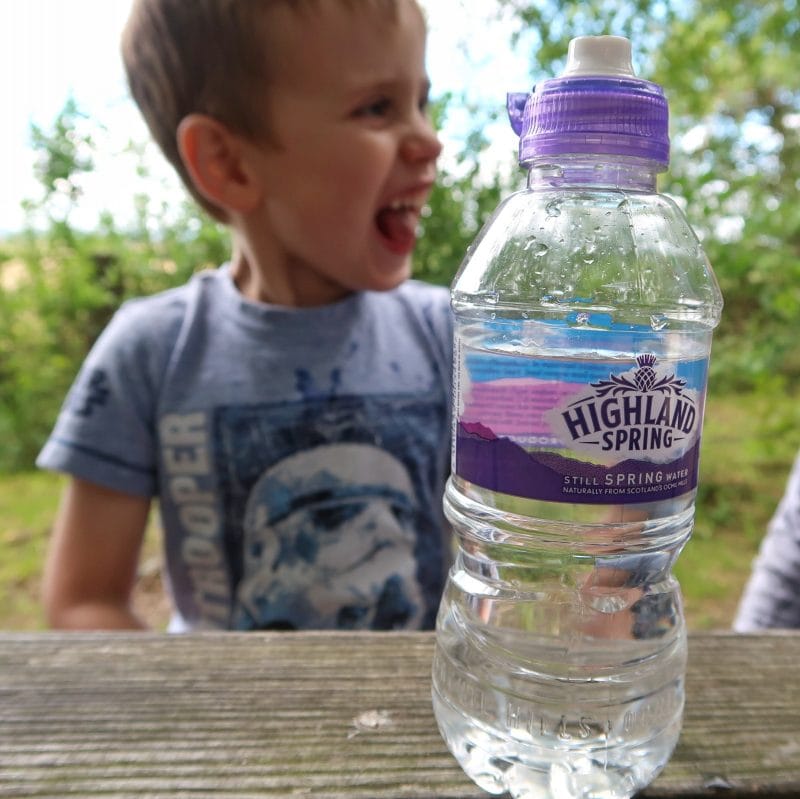 Starting School and Staying Hydrated
Learning to drink from a water bottle with a sports cap was a great challenge for Biggest, but we were keen for him to learn before school for many reasons.
A recent study carried out by psychologists at the University of East London and University of Westminster showed that drinking just 300ml of water can boost attention by almost 25%. Biggest uses up a lot of energy just on functioning. Any boost he can get from being properly hydrated and drinking more will be really important for him.
Children need more water in relation to their body size in comparison with adults but they do not always recognise when they're thirsty. Encouraging them to drink water regularly, as a habit, can have great benefits. Studies have shown that kids who drink a litre of water over the course of a school day have better short-term memory and generally perform better than those who don't. Water at mealtimes can also help children tolerate vegetables. You can find our more about this research from The Natural Hydration Council.
We introduced the children to some smaller sized bottles of Highland Spring water on one of our summer holiday picnics. They really enjoyed having 'gown-up' bottles of their own:
Tips For Drinking More Water
For school, the smaller sized bottles are really handy for packing into a lunch box or bag. You can even freeze them. They then keep the other food cool and are chilled when it comes to drinking them at lunch time.
Novelty cups and silly straws are a great way to get their imaginations flowing and get them excited about drinking.
Get them involved with serving themselves. Whether you have a pouring jug or a water dispenser, children will love feeling independent and getting their own water.
Freeze fruit to make ice-cubes or make ice-cubes in exciting shapes.
You can play games with water – like tea parties
You can flavour water with a hint of fruit like watermelon or raspberries.
What is your top tip for getting kids to drink more?
I'm working in a paid relationship with Highland Spring and BritMums on their #BravebyNature campaign. This campaign highlights the benefits of hydration for children. Get additional advice on drinking more and the benefits of hydration for children on http://highlandspring.com