Nature's Path, the organic and gluten-free experts, are bringing their two well-loved kids' cereals to the UK. Envirokidz Leapin' Lemurs and Choco Chimps are delicious organic, gluten-free and dairy-free breakfast cereals that your kids will love. Nature's Path created Envirokidz cereals in order to continue their support of eco-friendly and conservation issues. They donate 1% of sales to support endangered species and environmental education for children worldwide. Nature's Path asked me to try their gluten-free cereals and to create a delicious recipe that can be enjoyed by the whole family. Also, this gluten-free crispy cake recipe is dairy-free and vegan.
In addition, your little one could win an awesome prize – sponsorship of a lemur AND one of each cereal to try – in a monkey rucksack. Just check out the Rafflecopter at the end of the post to enter.
Gluten-Free Crispy Cake Recipe
This gluten-free crispy cake recipe is incredibly easy to make and uses only a few ingredients. The result is a deliciously crispy and gooey cake that children and adults will love. You may need to go to a bigger supermarket or order online in order to get hold of dairy-free spread and vegan marshmallows.
Leapin' Lemurs and Choco Chimps are available from Envirokidz stores nationwide at a RRP of £2.99.
Ingredients:
75g Dairy Free Spread
2 tsp Vanilla Extract
300g Vegan Marshmallows
150g Envirokidz Leapin' Lemurs Chocolate and Peanut Butter Cereal
Free-from chocolate/marshmallows for decoration (optional)
Method:
Firstly, use dairy-free spread or oil to grease a small baking tray or tin. Next, melt the dairy-free spread in a pan over a low heat.
Add the vanilla extract and the vegan marshmallows. Continue to heat and stir until the marshmallows melt and form a gloopy liquid. This can take a little while – just keep stirring! Once melted, turn off the heat and pour in the cereal.
Next, mix the cereal and the marshmallow mixture until the cereal is completely coated.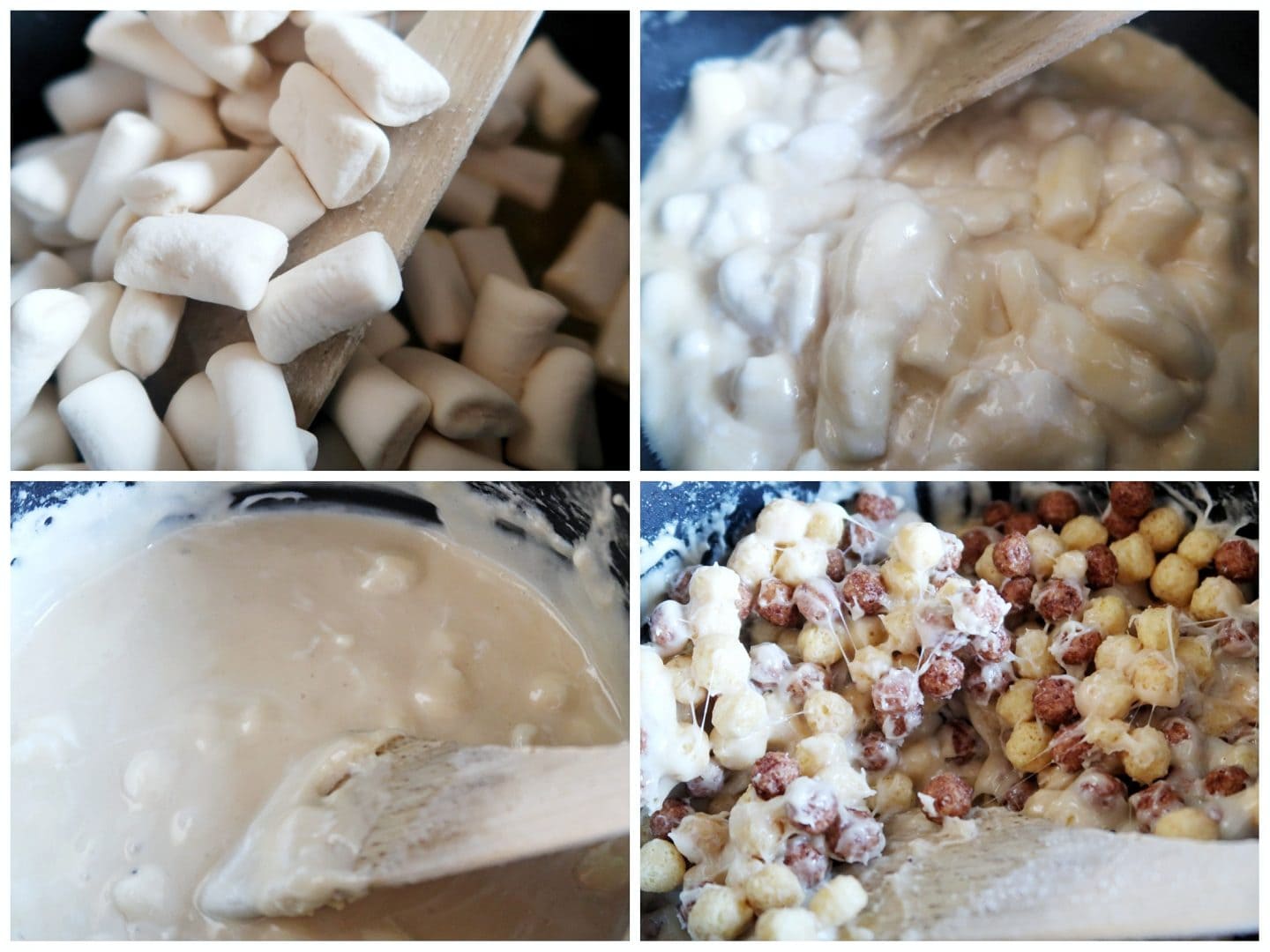 Next, pour the mixture into the baking tray or tin. It can be very sticky but try to flatten it and push it so that it forms an even layer and fills in the corners.
Chill in the fridge for an hour or two.
Once set, remove from tray and cut into squares. If you wish to decorate the crispy cakes, you can use melted dairy-free chocolate and drizzle over. Finally, decorate with any extra marshmallows.
Envirokidz Lemur Sponsorship Giveaway
One lucky reader's child could win the opportunity to adopt their very own lemur. The Adopt a Lemur scheme is run by The Lemur Conservation Project, the charity Envirokidz helps fund via donations of sales of Leapin' Lemurs. The adoption includes a certificate and information about your chosen lemur species, a subscription to LCF's e-newsletter and other publications, a lemur power bracelet, and an LCF membership card.  In addition, the prize also includes some delicious Envirokidz Leapin' Lemurs and Choco Chimps, presented in your very own monkey backpack – a brilliant prize for any young animal-lover and conservationist.
Finally, to enter, use the Rafflecopter below. Please note, entrants must be UK residents and other terms and conditions apply. See the Rafflecopter for more details.
This post is a paid collaboration in partnership with Envirokidz from Nature's Path.
---
For more recipes, you could check out:
Salted Caramel Cookie Cheesecake
Cheesy Chicken Baked Enchiladas