There's always that one person that is really hard to buy for over the festive season. They may not have any particular interests that you know about, or you feel bad about getting them slippers or bubble bath for the third year in a row… If you have a relative like this, then The Book of Everyone could be the solution. It is an absolutely beautiful personalised book that makes a perfect gift and keepsake for any occasion.
Biggest and Littlest helped with the design of our book. We made it for Daddy's 39th birthday which he celebrates in a few days.
In order to make the book, you simply visit The Book of Everyone website, where you can completely personalise your book to fit your recipient's personality. From images, to colours, to specific messages – there is so much that you can do to make the book you create unique to them.
The book is a mixture of historical facts, trivia, personalised snippets from you, and all kinds of other interesting images and ideas. It also comes in several different versions. Anyone can create a general book of everyone or you can design one that is specifically designed for children, or for mum or dad, or even your significant other with the Valentines addition. We created The Book of Dad.
My husband opened his book early to enable us to write this review and he was very impressed with the quality and look. The Book of Everyone has a modern feel, but it is also classically stylish in its design, meaning it will appeal to all kinds of people.
The information inside is well-thought-out and genuinely interesting. Anyone who receives one will get a of of enjoyment out of reading each page carefully; it is not the kind of keepsake gift that is looked at once and then put away.
Book of Everyone – The Ultimate Personalised Book
Personalised books are truly delightful gifts and The Book of Everyone could make an extra special and touching Christmas present. The quirky design and interesting information will mean it will be a real talking-point for anyone who receives one. We felt that adding even more options for personalisation, such as more personal images, could improve The Book of Everyone further. However, overall The Book of Everything is a personalised book that is truly lovely gift for all ages.
Giveaway
Would you like to win a copy of The Book of Everyone?
I will be running an Instagram competition from 8 pm on Tuesday the 8th of November. You can win a Book of Everyone for a person of your choice.
GIVEAWAY NOW LIVE
To enter, please visit This Instagram picture  after the date above. You must then tag an Instagram friend who you think would enjoy The Book of Everyone.
See here for Terms and Conditions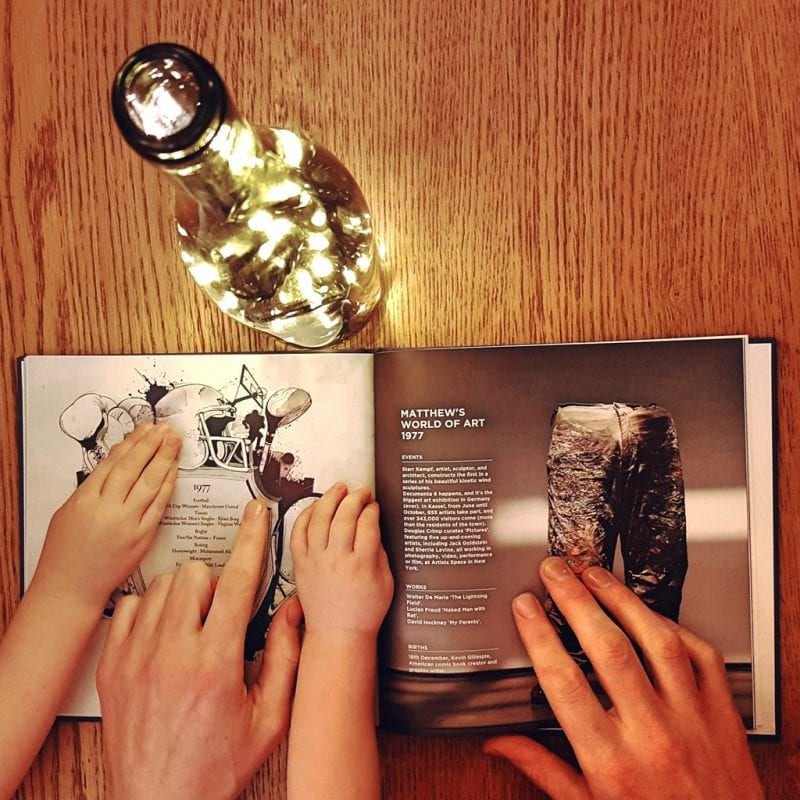 Please note, this post is in collaboration with The Book of Everyone