When House contacted us to ask if we could try their latest kitchen innovation -THE EGG™ – I was thrilled, as I knew it would make a stunning gift for a certain person who has a birthday in November. If you follow our food posts, and the Daddy_cooks_food Instagram channel, then you will know that great food is a huge part of our lives. You will also know that it is a particular passion for my husband, Matt, who takes his cooking skills far beyond a hobby, even while juggling a full-time teaching job.
When you are serious about cooking, I am told, really good knives are an absolute must. THE EGG™ includes some of the best knives available, hand-crafted from the finest quality Japanese steel. THE EGG™ itself also features a slick and contemporary design. It is a beautiful statement piece that can turn cooking into an art – both the food and your kitchen!
Not only do we have the opportunity to review THE EGG™, we are also pleased to announce that we have a stunning Cuisinepro Damashiro Emperor 3 Piece Santoku Knife Set, Value £199.99, to give away for one lucky reader. Check out the Rafflecopter below in order to enter.
THE EGG™
THE EGG™ includes six essential Cuisinepro iD3 knives fitted with Microdot technology for enhanced grip. They are Rockwell 53 tested and ice hardened for superior endurance, and sharpened to a precise 15-degree single bevel for unrivalled cutting ability. Each set inclides:
THE EGG by Cuisinepro
iD3 Knife Block
Paring Knife
Utility Knife
Santoku Knife 12cm
Santoku Knife 15cm
Chef Knife
Bread Knife
Velvet Storage Bag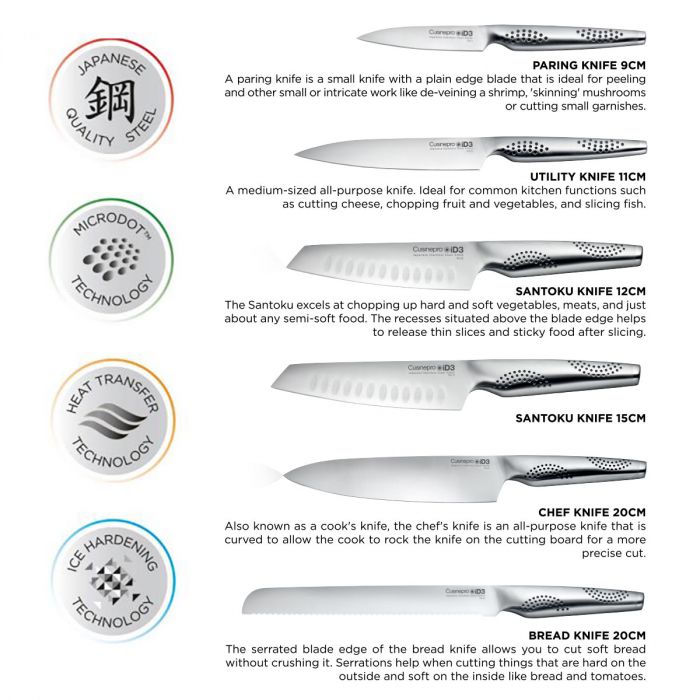 These are knives strong, precise and beautiful. They should last you a lifetime. Cuisinepro agree to just that – the knives come with a lifetime guarantee.
THE EGG™ itself includes a push-button handle at the top, to avoid leaving finger marks on the steel when the lid is lifted off, creating a show-stopping reveal each time the knives are used. Steven Lew, Executive Chairman of HOUSE, says
"We are thrilled to be partnering with Cuisinepro to launch THE EGG™ in the UK. HOUSE stores have been able to secure all available stocks for a pre-Christmas launch."
THE EGG™ is a beautiful object. It is so perfectly shiny that it was hard to take photos without me in the reflection! It also comes packed in a luxe black velvet storage bag, and is a perfect gift for Christmas, weddings and engagements. I let Matt try out his early birthday present for the purposes of this review and he was very impressed and delighted to recieve such a beautiful and useful gift.
WIN – Cuisinepro Damashiro Emperor 3 Piece Santoku Knife Set, Value £199.99
Made from the finest quality Japanese steel and inspired by traditional Japanese craftsman and Samurai sword makers, Damashiro blades are made from specialist ice hardened Japanese steel. This makes them super tough, resistant to shattering and capable of being honed to a sharp resilient edge. The ergonomic pakka wood dark walnut handles comfortably mould to the user's hand. The set contains a 17cm, 14cm, and 12.5cm knife.
Full terms and conditions can be found in Rafflecopter and here – House Terms and Conditions
For more information on how we use your information, see our Privacy Policy.
Please note, this is a paid post in partnership with House. All images and opinions are my own unless otherwise stated. For more information see our Disclosure Policy.