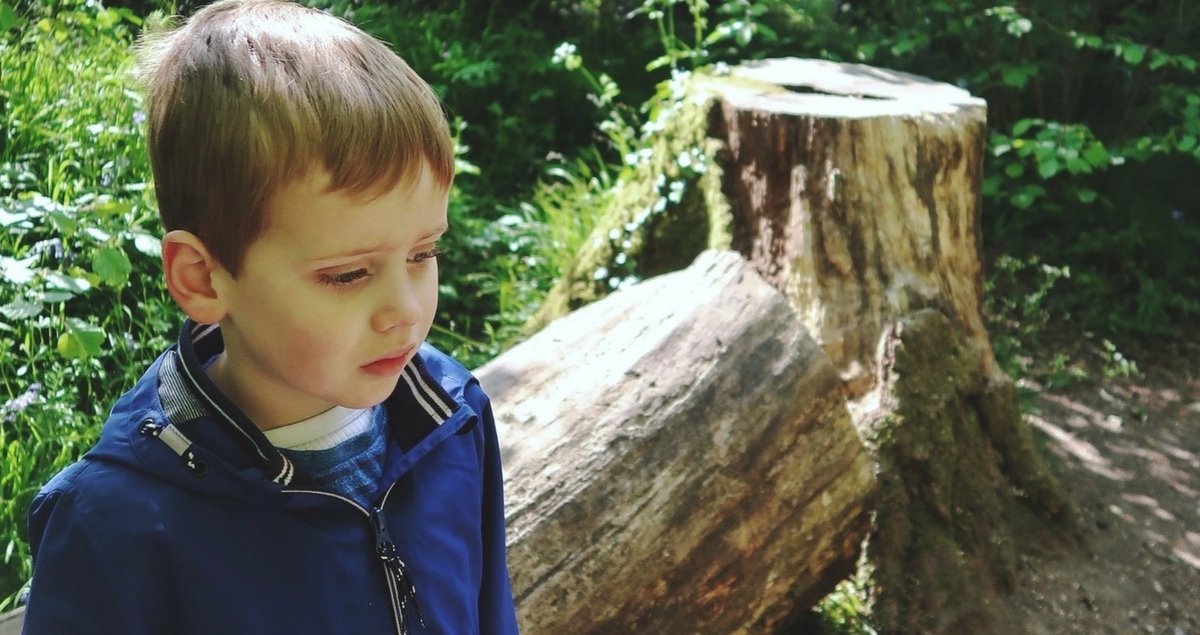 Gorgeous boy –
I love you. All of you. Every inch.
Every week, I receive messages – from people on the autism spectrum, from other mothers, fathers, neurotypical and neurodivergent. They tell me that I am a good mother. They tell me that I am an example, that they wish their parents had understood them so well, that my positivity and honesty resonates. They tell me I have helped, that my words have voiced what they wanted to say.
And yet….
Sometimes, I feel like a great weight holds me in place and I cannot escape from it. I fluctuate. I flit between a sense of relief and a sense of dread. There are moments when I feel light as air – when you take your sister's hand and run, giggling, into the sunshine, when I watch you on your trampoline, breathless and delighted – all sorrow melts away.
But the weight on my chest always returns. In the beginning, that weight was all I knew. I could not move. I could not breathe. My terror was claustrophobic. Gradually, little by little, the times when I feel trapped by it have become less frequent. I thought that, in time, it would finally disappear.
But it always returns, that rock. It always traps me, just when I think I am free of it.
It catches me in the chest, suddenly, unpredictably. It holds me down, makes my lungs burn. I do not think it will ever be gone.
What will you be? What will you be?
I cannot escape the question. But there is no answer to be had, not yet – maybe not ever. Maybe it is a question that can never truly be answered for anyone.
When you were in my belly, warm and safe, I dreamt of mortar boards. I dreamt of a handsome teen with his daddy's eyes who was fair and kind and the captain of the rugby team. I dreamt of grandchildren and family Christmases and how you would look after me, when I was older.
But I know, deep in my soul, that those dreams were trivial. I focus on one fact; the truth of it burns fiercely in my mind: you are perfect. Your happiness, your sister's happiness – they are the only things that matter in this world.
So why does that rock always return? Why do I still lie awake, terrified? You may never lead an independent life. Or you might. I wish I did not care. I know I should not care.
I do not know where the fault lies, except that it is not with you. Maybe it is me – maybe I cannot escape my own expectations. Maybe it is the rest of the world. We are bombarded with images of perfection – the 'ideal' woman, the 'ideal' lifestyle, the 'ideal' home and family.
I do not know if I can ever be free of them.
You have your daddy's eyes – so bright, so huge, so blue. They stare back at me, full of wonder, full of emotion. You are more handsome than in my dreams. You are kind and eccentric and talented. You will never be the captain of the rugby team but you are the captain of my heart.
And if my worst fears come to pass, I know I will be happy to spend my life with you, helping you. Just you. Not the ideal you, not the you I dreamt of while my body made you, not who I had hoped you would be – Just you.
Sometimes, I feel like a fraud. That weight, the terrifying blank space in your future, they betray me. They betray my lack of acceptance. I live in that paradox.  And so, I have come clean. I accept you – wholeheartedly, unconditionally. But the unknown, the unpredictable – they haunt me, just like they haunt you.
I hope you can forgive me.
---
For more about austim you may like –
A letter to my son's first teacher – from a former teacher and autism mum